Flat Fee MLS Services Offered to Florida Residential and Commercial Property Owners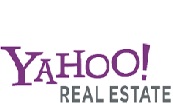 Property Owners have been asking for Real Estate Marketing Services without having to pay thousands of dollars on commission. Why, at Finest Orlando Homes we are offering Flat Fee MLS® Listings as well, as Our Customers Come First!
Get the Services You Expect Deserve, Spend Less for Residential - Commercial Sale or Lease MLS® Listings
'Flat Fee MLS' companies are only the middle man. You pay the flat fee but maybe the Licensed Broker® who buy the lead will have to renegotiating the terms with you. You won't know if there is other service fees or if the brokerage will meet your expectations. At Finest Orlando Homes you can talk to the licensed Florida Broker directly.
Did you know that Realtors® has MLS® (Multiple Listing Service) ownership?
Did you know that only a Licensed Realtor® can list on the MLS® and on Realtor.com?
Did you know that only a Realtor can access an electronic lockbox?
Did you know that only Attorneys or Realtors can access Florida FarBar contracts?
We are Realtors® and we do SELL Homes: Deal directly with our Florida Real Estate Licensed Brokerage!
We are the direct source: we offer better service, exposure, advice at lower cost. Deal directly with our Florida licensed Real Estate Brokerage. Contact us now for a FREE evaluation! The Best of the Best Marketing and Selling tools, like List of Comparable, Pending Sales, Market Pulse Reports at your request to inform you about the changes in your neighborhood. This will help you pricing better your property.
Contracts and Disclosure Forms Provided Standard Florida Bar Purchase and sale contracts.
Instant Email Notifications so you will know your market when a listing become Active, has a price change, Closes, you will get an instant email with all the information.
Realtors call You as Your Number is listed in the MLS®. Your MLS® listing will include Your number and Your Showing Instructions
IDX Syndicated to Hundreds of Large Brokerages Websites like Sotheby's, Christies, Re/Max, Coldwell Banker and hundreds of others..
Open Houses: Free unlimited Open House Ads to give a Maximal Exposure to Your Listing. Hold it or we can hold it for you
Showing Feedback When we receive a showing Feedback we forward it to you
No Listing Commission, No Hidden Fees! Pay no listing Commission, Only offer a small amount of your choice to Buyer's Brokers. This amount will be in the MLS® listing offered to Cooperating Agents, in line with our agreement. If there is NO Agent Involved, Pay No Commission at all!
International Exposure will put Your Listing in over 45 countries translated in 11 languages
Some Listings Add's-On Offered To Better Serve You :
3D Virtual Reality Tours are Offered to Help You Sell Faster as Your listing will be on the Top of the Market with Extensive National and International Marketing Price on demand: can be combined with 3D Virtual Home Staging
Professional quality images aerials or videos in certain cases- of your property. These images will showcase your property and are critical to Internet marketing. Surveys prove that Home buyers valuehigh quality images more than any other feature of real estate listings. 25 photos: $180 + 10 Aerials $250
Enhanced Listing in Realtor.com 'Realtor Showcase' with Buyers Lead Capture directed to Your phone - email.(Diamond only) for Silver, Gold or Platinum $110
Virtual tours are created for your property. Some properties are better marketed with aerial, others with still photographs or with a slide show of stills, and some with a video and voice–over. we will work with you to produce the very best marketing approach for your property. Regular basic Virtual Tour included for Gold, Platinum or Diamond. Syndicated Virtual Tours $85
Thorough professionally written text descriptions and very thorough information fields to bring every facet of your property to the prospective buyer. (with Gold, Platinum, Diamond Packages)
Home Staging Counseling may be very Helpful to obtain a Higher Sales Price in a Shorter Period of Time -available on demand $180 +-2 hours
Unique QR Code for your property (with Platinum, Diamond package only) Silver or Gold: $35
Preparing road signs, open house or other signs to be defined on case by case basis*
Will syndicate your listing information to many Real Estate websites large and more heavily visited than any local real estate websites including Yahoo, Trulia, Realtor.com, Google, Home Finder and International Websites written in foreign language and within days of your listing going live.
So, although we getting great search engine exposure, we are not relying on it to be my only resource to sell your home through online marketing. Each of those sites to which will syndicate your listing will have links back to the original and complete listing at our website. It's there that we shine in marketing your Real Estate property once we have attracted visitors from these other sites.
'Greater Exposure For Your Property Increases The Chance Of Sale
We are offering the industry's most extensive online marketing program.
We'll submit your property once listed to a large number of websites and many of these have extended networks as well, resulting in exposure on up to 900 different sites!
a sample of 'Limited Service Listing Agreement' :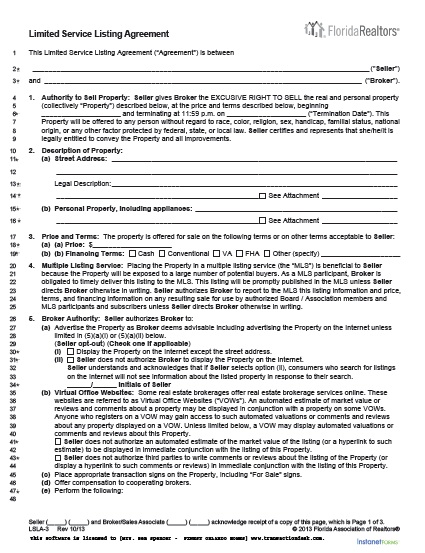 CALCULATE YOUR SAVINGS THANKS TO OUR EXTENSIVE MARKETING SERVICES
Get More Equity out of Your Property,
Your Average Saving:
$13,528